The Walt Disney Imagineering's ImagiNations Design Competition is an annual opportunity for university students to showcase their skills and talents to join the next generation of Imagineers. Each year is a different theme and prompt that the team proposal must address. I participated as Team Artist for two years in a row, collaborating with students from architecture, computer science, and engineering departments. In 2013, my team made Semifinalist (Top 30), and in 2014, my team made Semifinalist (Top 8) out of more than 200+ submissions nationwide.
2014: Selvestra Concert Hall
Theme park proposals for the 2014 competition needed to choose a densely populated urban area and permanently or temporarily transform the space to create a unique experience for both tourists and citizens. My team proposed an educational music tour and concert hall in Buenos Aires, Argentina to tap into the South American demographic and tourism industry. Guests take on the persona of coati, a South American raccoon, and must learn measures of the heartsong to reunite with their coati family and defeat the villain, El Jaguar. The proposal ranked Semifinalist (Top Eight). 
2013: Walt's World of Books
Theme park proposals needed to to choose any city in the world and create something that both tourists and citizens would enjoy. My team designed a bookstore located in Chicago, Illinois, Walt Disney's hometown. Alice from 
Alice in Wonderland
 guides the viewer through our project proposal as she revisits her childhood and attempts to catch the White Rabbit again. The proposal ranked Semifinalist (Top 30).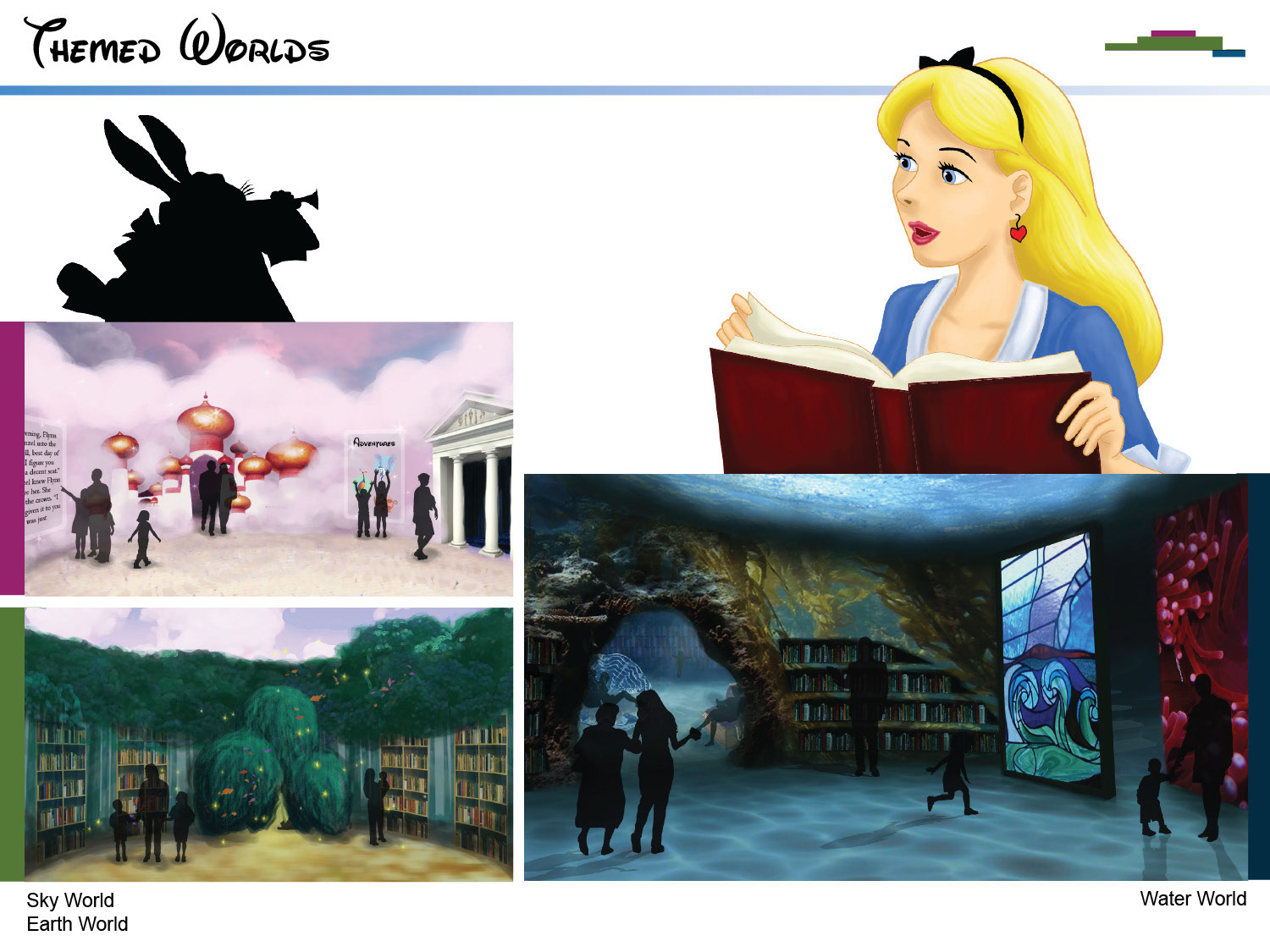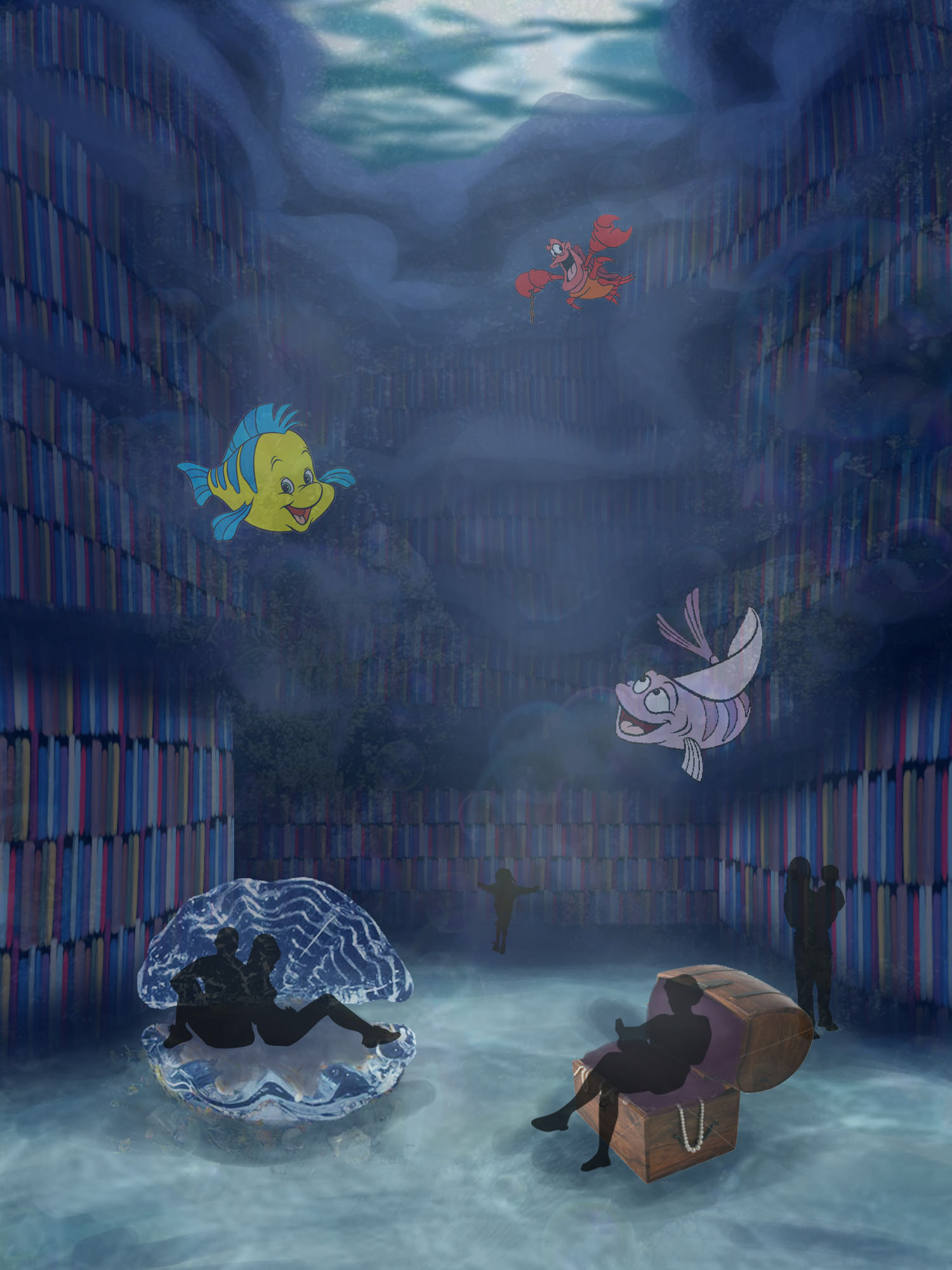 — These projects were conceived by the Rice University Team and created for the Walt Disney Imagineering's ImagiNations Design Competition
— These projects are the sole property of Walt Disney Imagineering and all rights to use these ideas are property of Walt Disney Imagineering
— The competition is a way for students and recent graduates to showcase their talents and for Disney to identify new talent